Open Houses in Victoria Real Estate
Gone are the days where you listed your property on a Friday and it was sold, unconditionally, by Monday. Now, it takes a bit more finesse, a bit more planning, and a bit more attention to the finer details.
One of the big changes we have seen in the last few months is the increased use of open houses for listings. In 2016 and 2017, when the market was on fire, it wasn't necessary for a realtor to host an open because the urgency in the buyer pool was tantamount and people would book time off work just to go see a house as soon as it was listed on a Friday. People literally couldn't wait until the weekend because the house would be gone by then. In those days, your Realtor would be fielding the plethora of showing requests, ensuring that everybody had the information they needed up front. 
Now, the market is closer to a balanced one and things have slowed considerably, in comparison to those fire years, meaning that Realtors have a bit more time to highlight the amazing qualities in your property. And an open house is a perfect way for us to do just that! 
Three Tips to Prep for Your Open House
We want your home to look its best for the open houses, whether we host one or seven. Our approach is to try and host an open house the first weekend your home is on the market. It gives people a chance to plan to visit if it ticks the boxes for their searches. On top of that, it's a great way to expose your property to as many people as possible.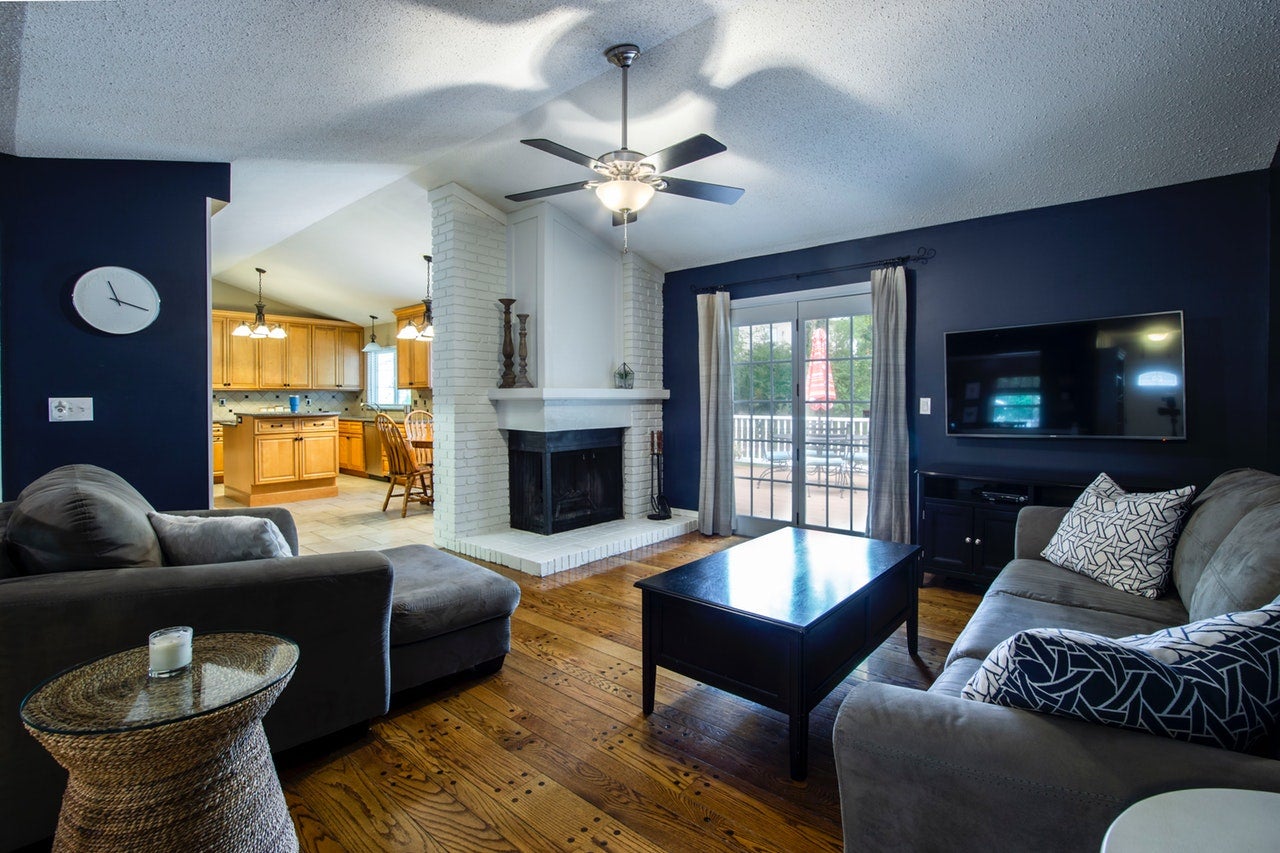 (Side note: you are never obligated to have open houses. When my mom was selling her home, she absolutely did not want open houses. It is a personal decision and one that needs to feel right to you. So, while we like open houses, we know that not all of our clients will want them.)
So, what can you do to prepare for your first open? 
1. Mow your lawn, Weed Your Garden, Tidy Up Your Patio Space
You love your home, and we want buyers to know that. People like knowing that they're buying a well-cared for home. One of the easiest ways to do that is to make sure that your lawn is trim and tended and your flower beds are weeded as best as you can. If you're living in a condo, then we strongly urge you to make sure that your patio/balcony space is cleaned up, wiped down, and well-presented. These areas can all be extensions of living space for some and are important to highlight. 
We're not talking about overhauling your front yard or patio space, but just cleaning things up for a crisp presentation. Keep in mind that this is a buyer's first impression of your home. 
2. Tidy Up Inside and Turn the Lights On
I realize that this probably goes without saying, but over the years, we've seen some stuff. We'll just leave it at that. So, do a quick tidy of your home. Take out the garbage, organize your recycling, and if your compost bin is smelling a little rank, take that out, too. Make sure laundry is tucked away, beds are made, and wet towels are hung up. We will always do a quick run-through of your home before we open the door to the people visiting, but we feel weird hanging your wet towel up as I'm sure you feel weird that we've done it, too. 
On your way out the door, make sure that all of the lights are turned on, especially in the kitchen and living spaces. Again, we will make sure that it is done, but it's an easy way to show your home in its best light. 
For a list of easy things to tackle, check out this checklist 
here
.
3. Add a Pop of Colour
Lastly, think about adding some colour to your living space. Whether you opt for a lovely pot or two of plants on the front porch or patio or an arrangement of flowers on your kitchen island, these little touches remind buyers that your home is still lived in. It adds just a touch of life while they're busy imagining themselves living here. And that's what this is all about, right? We want potential buyers to
see
themselves here, imagining how to make it their own, settle in. 
(Which is also why we always recommend that you step out for open houses or showings. We know it may not always be ideal and will always do our best to make sure showings coincide with your schedule, but it's tougher for buyers to imagine themselves living here if you're at home, too.)
Need some inspiration for options? Check out 
Thorn & Thistle
 in Oak Bay!
All in the Name of Selling Your Home
We know that these days it takes a little extra time and a little extra love to get your home sold for the best price we can. Open houses, in conjunction with Engel & Völkers world-class marketing approach and our passion for what we do, can certainly help you accomplish that.
We will always discuss with you ahead of time to see if open houses are the best approach for your property and, if we decide that they, in fact, are, then we will help you prepare. These three tips will all likely be tackled ahead of photos for the listing, but they're a great place to come back to when you're looking to get ready for your opens. 
In your past real estate experiences, did you find that open houses on your property helped or didn't help? How do you feel about them? Let us know in the comments below! 
Have questions about real estate in general? Send us an email at janeswallsgroup@evrealestate.com 
and let's talk!